Welcome to Calico Kate!

You are welcome to visit the Courtyard Garden, where there is seating – and water for the dog! The door to the Garden will be open for ventilation from time to time.
<>
Calico Kate has twelve rooms to inspire you — a Tardis of delight!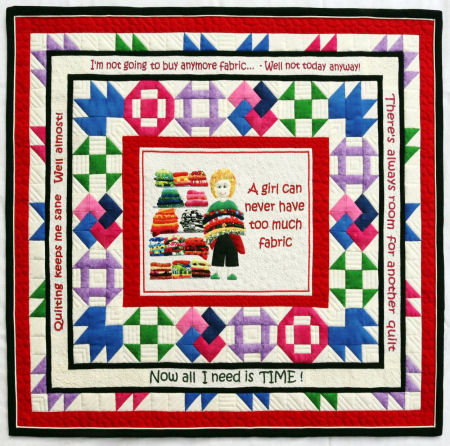 Thank you to Helen Burnham, for her inspirational use of a panel from Quilters Quips from Nutex